Scroll down to learn more about McGinty, Belcher & Hamilton
Our law firm has been proudly serving
the Salem, OR area for over 30 years.
Learn More
Customer satisfaction is our number one priority.
...but don't just take our word for it!
---
We are dedicated to providing the highest quality service possible and love hearing that our clients have been pleased with our work.
At McGinty, Belcher & Hamilton, your peace of mind is our business.
When I met Ryan Belcher, I was in tears over the frustration of SSI paperwork and rejection. He reviewed my case and gave me complete peace of mind when he took over. He kept me up to date on all correspondence with SSI and compiled my medical history from all my doctors.
He walked me through the process and helped me prepare for my court date. Thanks to Ryan Belcher I was able to prove my disabilities and I won my case. I'm so grateful and appreciative of Ryan's hard work and tenacity in helping me with my case.
Forever grateful! Thank you Ryan.
Mr McGinty was the first SS attorney I happened across in the yellow pages back in 2002. He and I won my case and since that time he has always been there for advice regarding my SS.
I think he is a very compassionate man and also a very busy man. My advice to those I send to him is always to let him speak and answer his questions and only elaborate when told to do so. It helps move the process along much quicker.
He will always ask if you have any questions and answer them fully.
The office staff is excellent also.
Mr. McGinty is a trustworthy attorney who knows what hes doing.
He was helpful, efficient, and knowledgeable. I would highly recommend him to anyone dealing with social security.
Very satisfied.
Kathy and Sonya have assisted our family on numerous matters, for nearly a decade.  These two are very knowledgeable and genuinely care about their clients and their needs.
I cannot even begin to express how appreciative I am for these two and all they have done for me and my family. 
Richard consulted with me regarding my Social Security Benefits. His consult was at no charge. He spent considerable time with me and explained the entire process. His office staff treated me with utmost respect. I only had to make one visit to his office as Richard and his staff did all the paper work, faxing, telephone calls, etc.
I was awarded social security benefits. I was amazed how easy they made it for me to be awarded. It is always a stressful time when you have to see an attorney for anything. There was absolutely no stress involved. They made it so easy on me. If ever I need to see an attorney again, I will definitely call Richard. Thank you so much for all you did for me.
This firm and Kathryn Belcher have been our lawyer for several years.
They schedule appointments quickly & help with many issues.
We really appreciate their services!
Mr. McGinty counseled us about the probability of our grandson's case being viable. He outlined what we should do and say, making us aware of our responsibilities to provide documents, releases and information as needed. Then he prepared the case in a timely manner so that we were ready at the hearing.
He presented the case to the judge in a few minutes and we had a favorable result within the hour.
The long wait times for the Social Security Administration to process paperwork were expected because Mr. McGinty is well versed in the way their system functions. We had few if any surprises during the entire time that we worked with him.
We would recommend McGinty, Belcher & Hamilton for work regarding Social Security Disability Claims.
I contacted McGinty, Belcher & Hamilton Attorneys during one of the most emotionally difficult times in my life. After my initial meeting with Kathy, I was confident that she was the attorney that I wanted to help navigate me through the probate process.
I quickly recognized that Kathy and her legal assistant, Sonya, were not only people I could trust, but they truly cared about me and the difficult situation I was facing. I appreciate these two like crazy.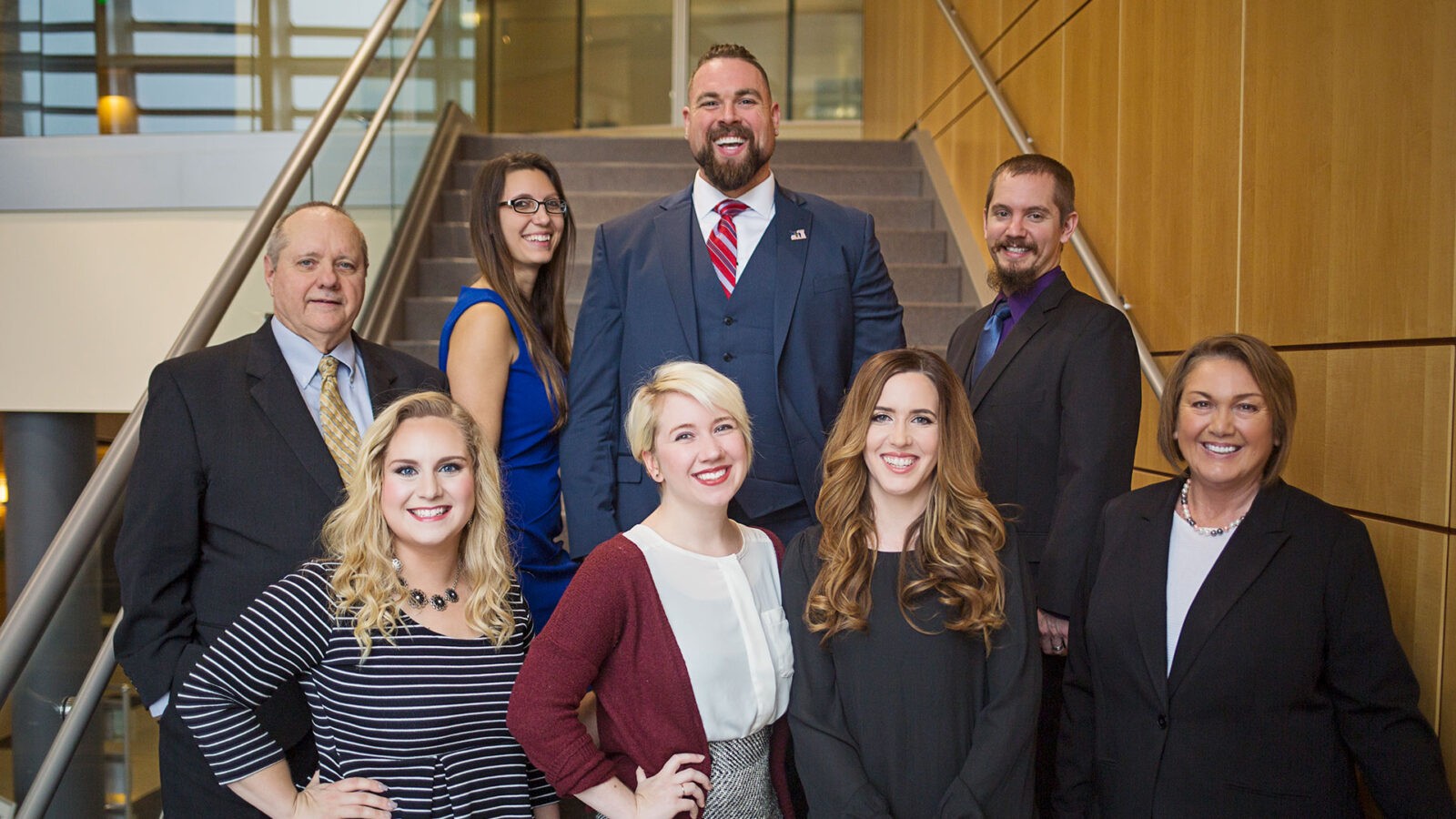 About Our Team
At McGinty Belcher & Hamilton, we specialize in high-quality, compassionate service.
That isn't possible without the hard work of our dedicated team of attorneys and support staff.